At Lake Shoes we work every day to offer innovative and surprising solutions that make shine our clients designs.
Urban Style
For the new season, we propose turn to urban, to the "street style" pure trends. A casual style that is complemented by craftsmanship and detail care.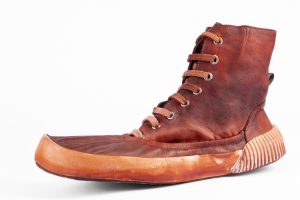 Graffiti culture, contemporary art and social movements inspire our designers in a personal and daring propuest.
Our collection aims to be "An Evolution through the Revolution".
Natural Materials
Other strenghts of our new collection are natural materials. The organic is at center of our creations, which are inspired by Morocco craftsmanship and promotes the respect for the planet.

Première Vision Septiembre 2019
Next September 17th will present our collection at Première Vision Paris. If you wish you could find us until the 19th of the same month at Stand Hall 3 3c10.
You not only will found fashion in our section. On this occasion we want to surprise you with an immersive Virtual Reality experience. You will discover The Factory of Dreams!